FACT: Since 2001, 987 children have been killed while buying ice cream.
– FINAL EXITS by Michael Largo
FACT: In 2003, 24 people died from inhaling popcorn fumes.
– FINAL EXITS by Michael Largo
FACT: Total asphyxiations attributed to rice cake eating since 1965: 1,601.
– FINAL EXITS by Michael Largo
FACT: Deaths attributed to "loud sounds" since 1970: 34,831.
- FINAL EXITS by Michael Largo
FACT: Three people die each year testing if a 9V battery works on their tongue.
FACT: A group of unicorns is called a blessing.
FACT: More people are killed annually by donkeys than die in air crashes.
FACT: Halogen floor lamps caused approximately 270 fires and 19 deaths per year.
– FINAL EXITS by Michael Largo
FACT: Non-dairy creamer is flammable.
FACT: 99% of all "mazes" can be solved if you walk to the right every time you have to choose between left and right.
FACT: Poets have a life span fifteen years below average.
– FINAL EXITS by Michael Largo
FACT: One of the largest carriers of hepatitis B is dinner mints.
FACT: Nutmeg is extremely poisonous if injected intravenously.
Recent Events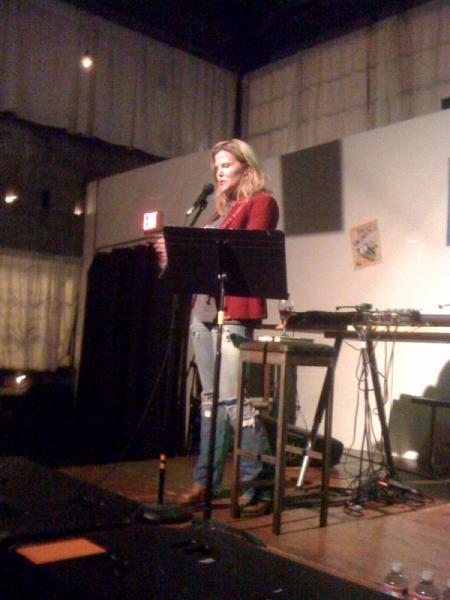 Me, at the ACLU Uncensored Celebration at Holocene, Oct 1, 2009, reading from the much-banned young adult novel I AM THE CHEESE by Robert Cormier. My dad bought it for me when I was 13 because some assholes in the town he lived in decided to pull it from the schools and burn it. Pick one up for a kid you know. Photo by Courtenay Hameister.